So, your family has nominated you to cook this year's holiday dinner? Or, maybe you volunteered... like me!

If you're hoping to buy the best fresh ingredients or need help with dessert, a side, or the whole dinner (we won't tell), no worries. Berks County has some of the best farmers markets and restaurants, all within a short drive from your house. Plus, if you're expecting out-of-town guests, you'll want to serve special treats they can't get anywhere else. Whatever holiday you're cooking for, we can guarantee there's a local business or vendor that will help complete your perfect spread.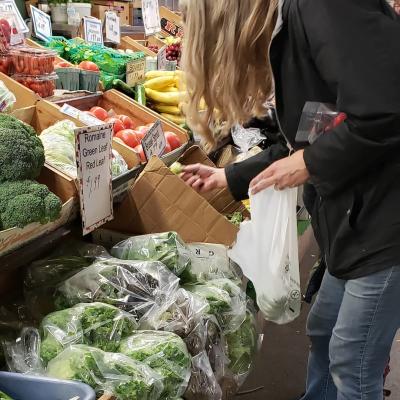 @renningerskutztown
 
Farmers Markets


Leesport Farmers Market:  
312 Gernants Church Road
Leesport, PA, 19533
 
Open Wednesdays: 8 AM - 6 PM
 
Bring home local meats, produce, honey, baked goods, specialty treats, and more to your holiday table.
 
West Reading Farmers Market:
Penn Ave & 6th Ave
West Reading, PA, PA 19611
 
Open every Sunday through the end of the year.
Check the website for hours and winter schedule
No Market on 11/26 and 12/31
 
The perfect holiday meal can't be complete without seasonal pastries and fresh produce. The West Reading Farmers Market features local vendors with diverse and delicious items to purchase.
 
Renninger's Antiques and Farmers Market:
740 Noble Street
Kutztown, PA 19530

Fridays: 10 AM to 6 PM & Saturdays: 8 AM to 4 PM

Experience the fun of shopping at Renninger's. Shop for farm-fresh produce, meats, poultry, sides, AND holiday décor, furniture, and antiques. You never know what interesting items you might find while exploring the stalls of this unique market.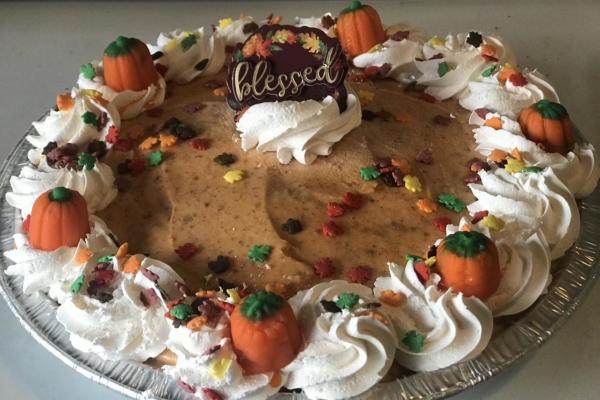 @sweetrideicecream
Restaurants and Specialty Desserts


Sweet Ride Ice Cream 
542 Penn Avenue
West Reading, PA 19611
 
Sunday: 12:00 PM - 9:00 PM
Monday: Closed
Tue - Thu: 3:00 PM - 9:00 PM
Friday: 3:00 PM - 9:30 PM
Saturday: 12:00 PM - 9:30 PM

Now that I know ice cream pies exist, you better believe I will have one on my table this year! Sweet Ride Ice Cream in West Reading creates ice cream pies and cupcakes for any holiday or occasion. What a SWEET surprise for your guests! 
 
Cafe Sweet Street
722 Heisters Lane
Reading, PA 19605

 Monday – Friday: 7 AM - 5 PM.
 Kitchen closes at 3:30 PM.
 
Cafe Sweet Street doesn't just offer tasty food made from locally sourced ingredients; they also make incredible desserts that rotate weekly. Share a treat you have never enjoyed before with your guests.
 
 Restaurants:
 
All right, we get it. Cooking a whole meal for who knows how many people is stressful. It's bad enough that people are coming to your home, and you have to dust that one shelf you can never reach (you know the one). Now, you have to make sure the food is ready on time and at the right temperature. Take the pressure off and order from one of our wonderful restaurants. Better yet, skip the whole hosting at your house thing and eat at the restaurant! Of course, check the website to ensure they are open or taking orders first. From fine dining to a more casual experience, there's delectable food all over Pennsylvania's Americana Region. Best of all, Uncle Bob won't be able to complain after tasting the best meal of his life.