BrewHaHa Trail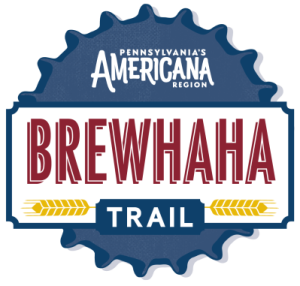 What's brewing in Pennsylvania's Americana Region?  Delicious craft beers, of course!  Tasting is believing, and our BrewHaHa Trail is your perfect guide to local breweries.
Follow the trail across Berks County and quench your thirst at taprooms as diverse as the lagers, ales, IPAs, malts, and porters they serve. The trusty BrewHaHa Trail Passport offers directions to, and information about all of these popular watering holes.
As you travel the trail, get your passport stamped at the four participating breweries. Once you've collected all of the stamps, fill out the form included with the passport, and mail it to us for a free Brew HaHa Trail keychain. Your stamped card will also be entered to win a monthly drawing for a cash gift card and t-shirt.
Find the BrewHaHa Trail Passport at  Area Hotels, and participating locations or download it and print.
When following the BrewHaHa Trail, please drink responsibly.  Make your journey a safe one by designating or hiring a driver.
Looking for something else to do, don't forget to check out our various Road Trips.
Did you know beer production in Reading dates back to 1763? 
Chatty Monks Brewing Company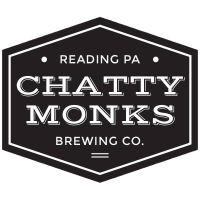 Chatty Monks is like no other Brewery.  The name came while co-founders were enjoying their now famous Trinity Ale and they felt the name clearly fit their craft beers of Belgium style.  Friends kept asking them to open a tasting room and so, they did. Chatty Monks brewing techniques carry the distinct mark of their own.  They feature in-house yeasts and home grown hops along with a little bit of Chatty Monks magic.   Just like them, the brews are different, but they assure you they will be to your liking. Not only can you enjoy a great brew, you can also partake in the tasty fare that they have to offer.
610 Penn Avenue West Reading, PA 19611
Phone: (484) 818.0176 | Website
Goblin Alchemy Mead at Deerfoot Vineyards and Winery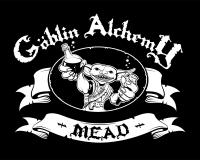 Goblin Alchemy Mead is the creation of mead guru Jason Heaslet who is partnering with Deerfoot Vineyards and Winery to bring you his fantastical and imaginative brand of mead.  Goblin Alchemy embodies a time of high adventure with their high octane (14%Abv) brews and the spirit of fantasy with their whimsical packaging and creative flavors.  May it bring magic to your day!"
1492 Ridge Road, Shoemakersville, PA 19555
Phone: (484) 575.1484 | Website
Saucony Creek Brewing Company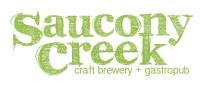 Saucony Creek Craft Brewery & Gastropub  crafts adventurous beer and food for adventurous people, sending them on a World Tour of flavors for the palate.  To our fellow beer explorers we say, "Pack your bags – we'll bring the beer." We accomplish this by crafting high quality products in a broad range of styles and flavors.  Our individual and collective creativity will be used to invent new recipes, as well as, variations on our core offerings.
15032 Kutztown Road Kutztown, PA 19530
Phone: (610) 683.3128 | Website
The Other Farm Brewing Co.
Celebrating farm to table food and community, this one of a kind brewery offers handmade beers from the orchard cider.  The have live music on the stage or in the outside beer garden and 20 taps of house brewed beer and ciders all for you.  Enjoy their made from scratch menu which features locally sourced cheese, meats and produce.  Make this a stop in your next trip to Historic Boyertown, PA.  We are located directly across from the Colebrookdale Railroad.
128 E. Philadelphia Ave., Boyertown PA 19512
Phone: (484) 415.0741 | Website
Deerfoot Vineyards and Winery
1492 Ridge Road
Shoemakersville, PA 19555
(610) 376-8500 | Website