Discover the breathtaking natural beauty, rich PA Dutch heritage, and one-of-a-kind attractions and festivals of Reading and Berks County, 
Pennsylvania's Americana Region
.  The area offers an array of exceptional experiences indoors and outside year-round. Get curious about the wonders of Berks County!
1. Ride along scenic mountain biking trails.
Offering more than 125 miles of biking and hiking trails (that link to urban spots for lunch and post-ride beers), the Greater Reading Trails System is the only Bronze Level International Mountain Biking Association Ride Center in the northeastern United States. The trails offer experiences for all levels of riding abilities.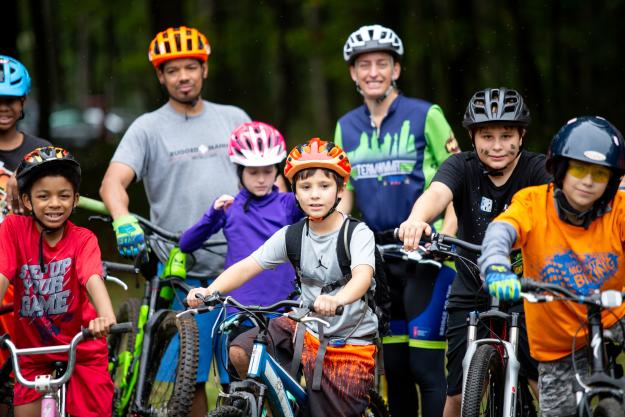 2. Go birdwatching and watch majestic birds of prey soar through the skies.
At Hawk Mountain Sanctuary in Kempton, the world's first sanctuary for birds of prey, raise your binoculars in search of hawks, eagles, falcons, and osprey from one of the panoramic overlooks. Hawk Mountain is one of the best places in North America to view the annual fall raptor migration from August through December. Other great birding spots in Berks County include Blue Marsh Recreational Area and French Creek State Park.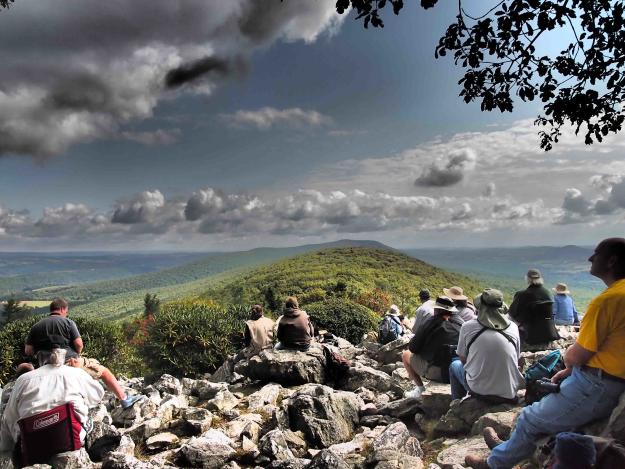 3. Revel in classic Americana culture during World War II Weekend.
Every first full weekend in June, Mid-Atlantic Air Museum is home to World War II Weekend. Watch vintage warbirds circle the sky as costumed re-enactors skirmish in the fields below.  Visit the American home front, a French Village, dance to swing music, and talk with visiting veterans. The three-day event is iving history at its best.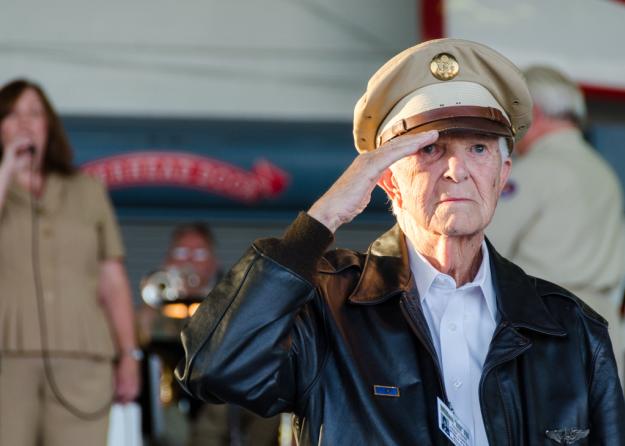 4. Explore the region's rich Pennsylvania Dutch Heritage
Learn the history and traditions of Berks County's unique Pennsylvania Dutch community at the Kutztown Folk Festival. The annual festival celebrates the folklife and culture of the PA Dutch. The Pennsylvania German Cultural Heritage Center also holds events to educate visitors about this vibrant culture.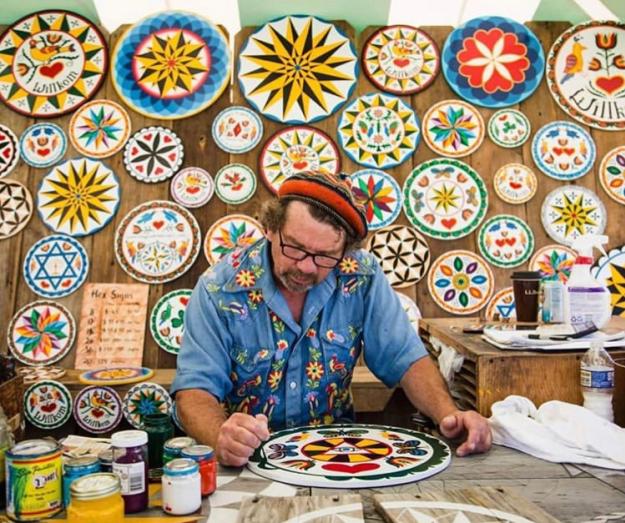 5. Peruse artwork by local artists and artisans.
Take in art exhibits and demonstrations at GoggleWorks Center for the Arts—a former factory turned arts center—or stroll the many galleries lining our lovely Main Streets. Enjoy public art throughout Berks County like Keith Haring's sculpture in Kutztown Community Park and West Reading's Mural Walk, featuring forty-five original murals adorning its buildings. While in West Reading, a quick walk or ride will take you to the outstanding exhibits and collections at Reading Public Museum.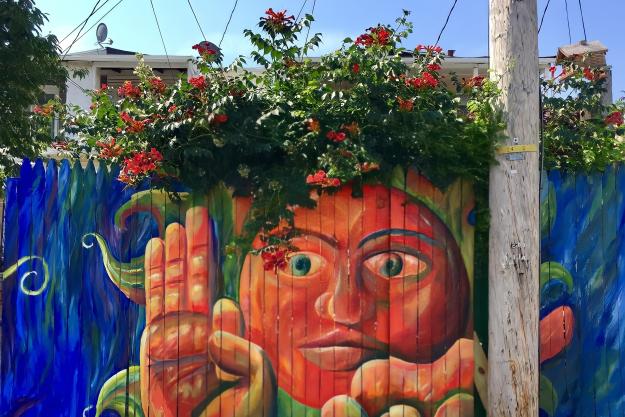 6. Move to the beat at musical events.
Experience the region's thriving music and entertainment scene at annual events like Berks Jazz Fest, City Park Bandshell Concert Series, Berks Banjo Fest, and the Reading Blues Fest. There's music for every liking—eclectic to big band—at free concerts and events at local parks, urban settings, and area festivals throughout the year.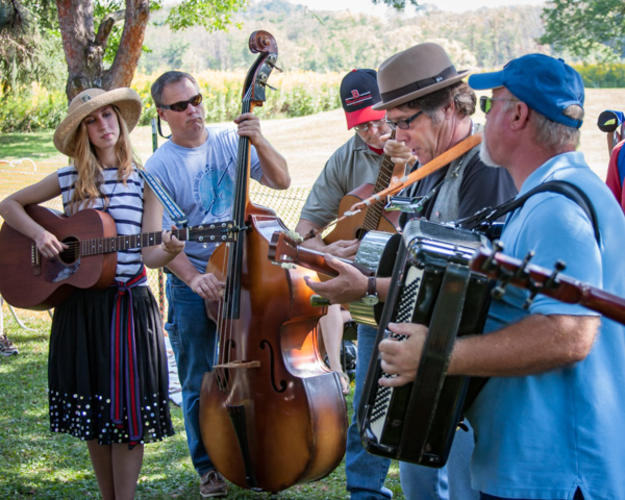 7. Sip a craft beer at one of the local breweries.
Gather your friends and head over to Chatty Monks Brewing Company for a round of delicious craft beers and Indian fusion delights. Or stop at Saucony Creek Craft Brewery & Gastropub in Kutztown or Saucony Creek at Reading Station for one-of-a-kind brews. Follow our Brew HaHa Trail, a great way to get acquainted with our local brewers.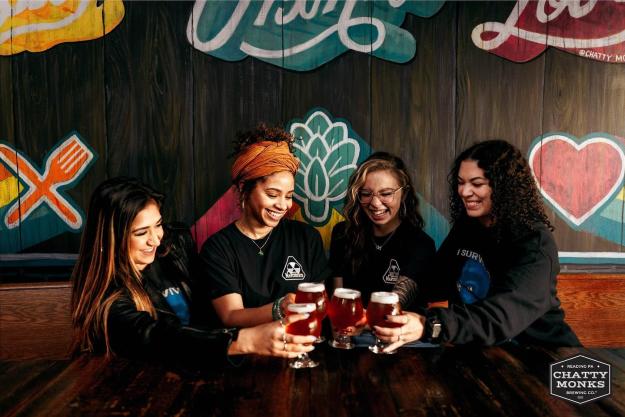 8. Drive idyllic rural roads to see colorful barn stars and historic covered bridges
Amid the pastoral landscapes of our countryside, discover colorful barn stars adorning local barns. Berks County is the epicenter of this unique art form of the PA Dutch. Along these roads, you'll also encounter the region's five remaining covered bridges. Take a self-guided barn art or covered bridge driving tour to experience these local American treasures.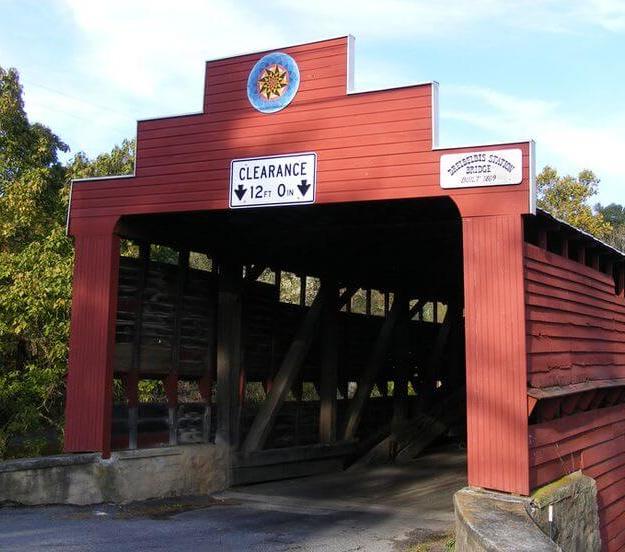 9. Marvel at the unique architecture of our beloved Pagoda.
Perched atop Mount Penn, this Japanese-inspired Pagoda dates back to 1908 and is Reading's most prominent landmark. Although the interior of the Pagoda is currently closed to the public for renovations, visitors can walk the grounds of the iconic structure and enjoy the breathtaking views it provides.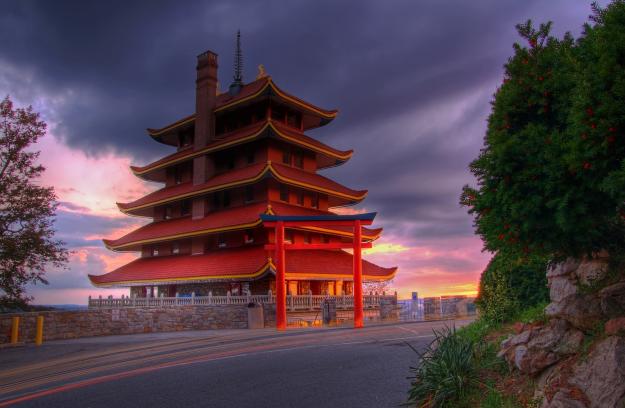 Get even more ideas for your trip to Reading and Berks County when you order or view our free visitors guide.