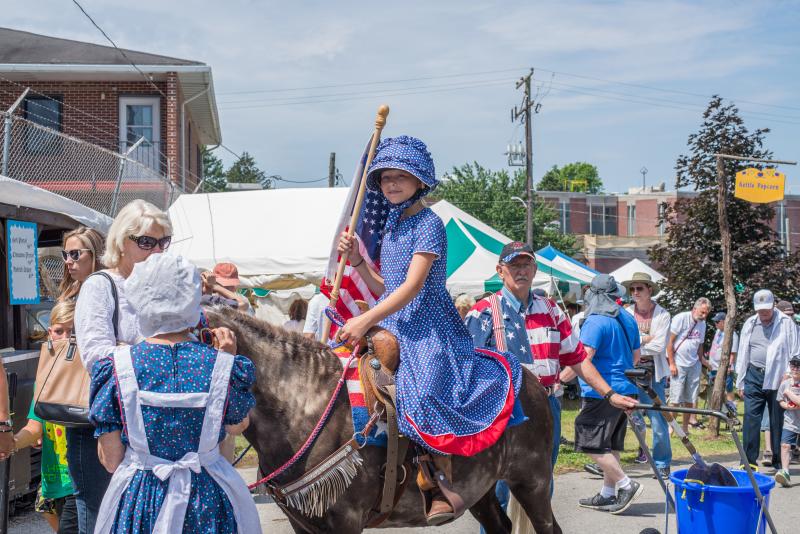 Image courtesy of Kutztown Folk Festival

Spring and summer in Pennsylvania's Americana Region welcome an array of fun events and festivals that celebrate everything from history and culture to art, music, and food. You'll find a Berks County festival to fit almost every possible interest. Take time to learn about these entertaining seasonal happenings and be sure to add some, or all of them to your summer bucket list. 
World War II Weekend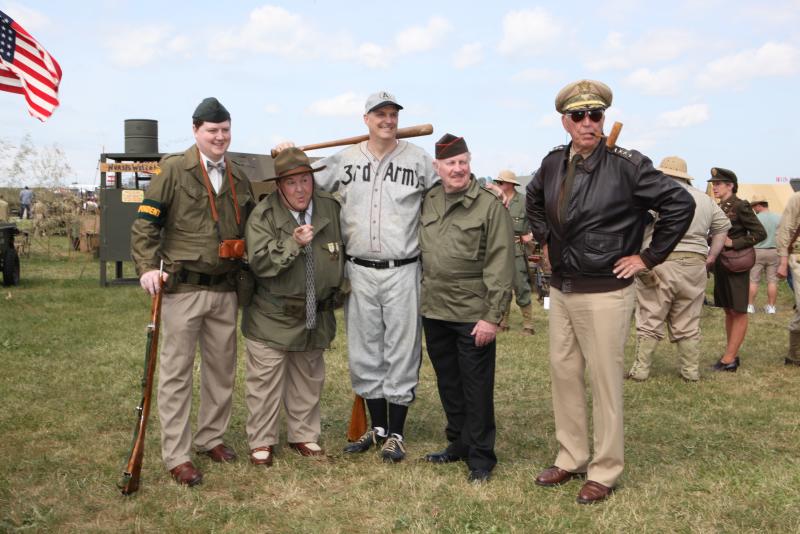 Image courtesy of Mid Atlantic Air Museum 

Each year, on the first full weekend of June, MidAltantic Air Museum welcomes guests to World War II Weekend.  As the sounds of vintage warbirds fill the air, visitors find themselves transported to the battlefields of Europe, a French village, and the American home front. Chat with soldiers at their encampments, dance to the music of swing bands, and marvel at this living history experience, certainly one of the best. 
 Art on the Avenue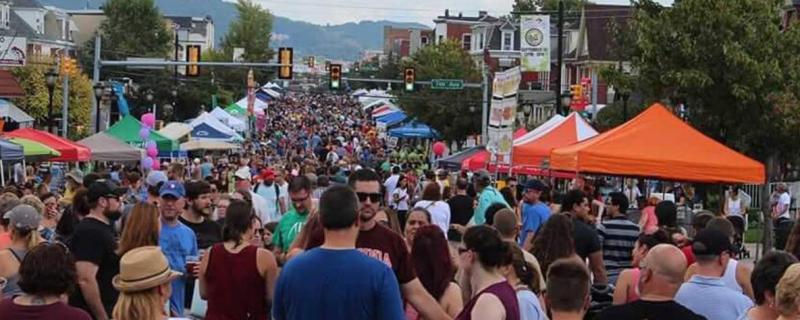 Image courtesy of Visit West Reading 

Spend a Saturday in June taking in the sights and sounds of Penn Avenue at West Reading's premier festival, Art on the Avenue. The free event spreads over four pedestrian blocks and hosts over 200 artists and vendors. Peruse the art on display, enjoy live musical entertainment, and browse the goods of local craftspeople. Don't miss this opportunity to soak in some local culture as you enjoy the vibrant artistic community of West Reading!
Kutztown Folk Festival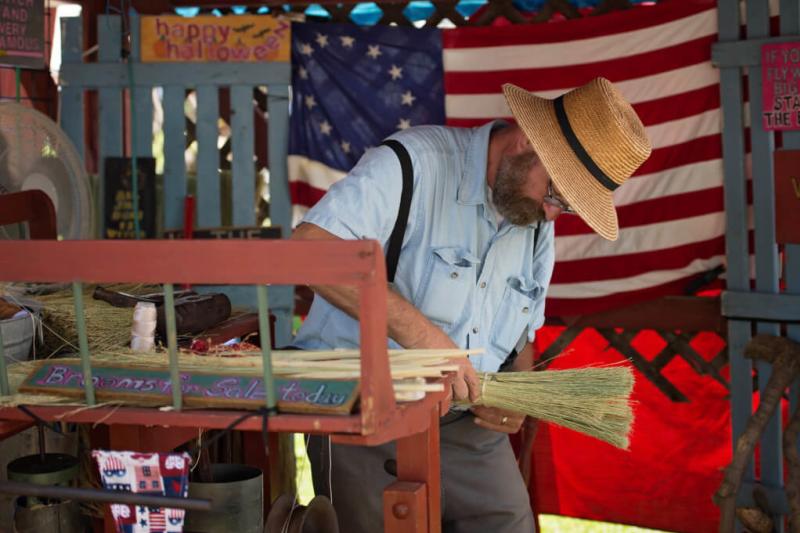 Image courtesy of Kutztown Folk Festival 
The Kutztown Folk Festival, the oldest folklife festival in America, celebrates our PA Dutch culture. For nine days each summer, visitors get a glimpse into the world of the PA Dutch through craft demonstrations, farm life displays, music, dancing, and scrumptious PA Dutch foods. The festival's popular Quilt Barn features over 1,200 traditional handmade quilts and wall hangings for sale over the nine days. A Quilt Auction is held on the second Saturday of the Festival each year. As for kids, an animal park and petting zoo, hay maze, puppet shows, sing-alongs, story times, magic shows, and a ventriloquist make their visit an experience to remember.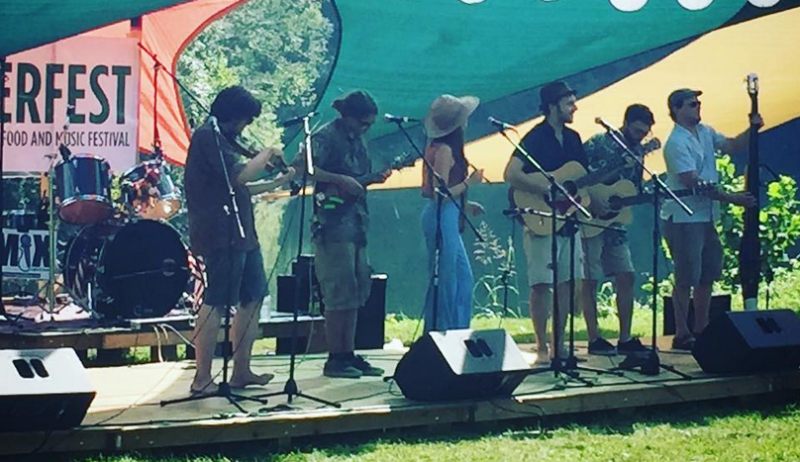 Image courtesy of Muhlenberg Township
As summer draws to an end, Muhlenberg Township invites all to enjoy a weekend filled with great food, great music, and a host of artisanal vendors at their annual River Fest. In addition to its picturesque riverside location at Jim Dietrich Park, the fest offers free admission and parking. The activities begin on Friday evening and conclude on Sunday. Don't miss this end-of-summer celebration of food, music, and art, complete with the Schuylkill River as a backdrop.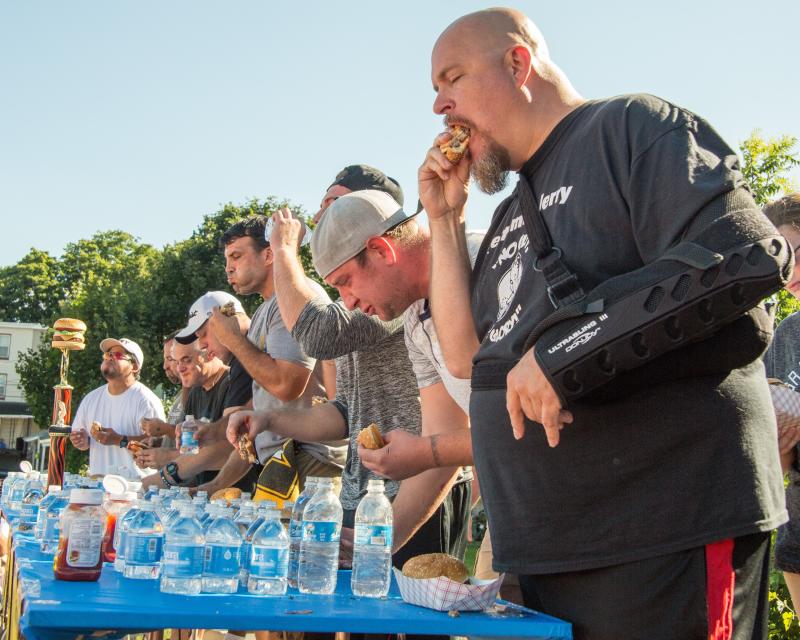 Image courtesy of Our Town Foundation 
Where's the beef? In Hamburg, PA, at the annual Taste of Hamburg-er Festival! Held on the Saturday of Labor Day weekend, this premier foodie event attracts folks from up and down the East Coast. If you've never heard of the event, it's time to ketchup. (get it, catch up?) The family-friendly day offers live entertainment, children's activities, beer and wine gardens, and amateur and professional hamburger-eating competitions. As for the hamburgers, they are out of this world. With so many mouth-watering options, bring your appetite and wear loose pants! 
And when summer's round of festivals is over, get ready for the fall line-up to begin! Check Pennsylvania's Americana Region's calendar of events for great activities all year long.