What can you do for fun in Pennsylvania's Americana Region, and not spend a cent? Plenty! We've listed some of the free activities available for you to enjoy during the warmer months in Reading and Berks County. Not only will these places and activities provide hours of fun for you, your family, and friends, they will introduce you to some of our favorite spots. Get through these suggestions and look for more ideas to come your way soon.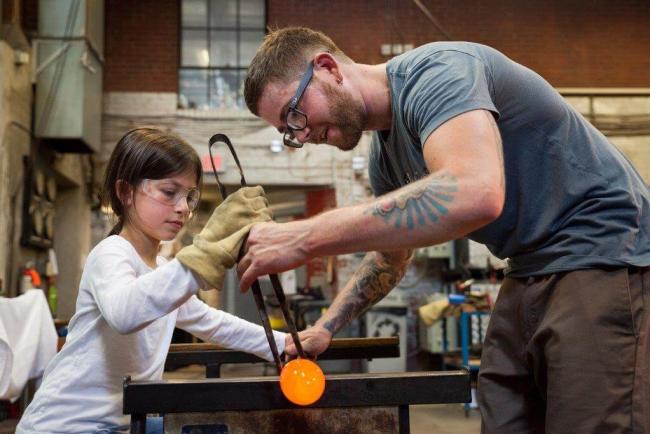 GoggleWorks Center for the Arts
If you've never visited the GoggleWorks Center for the Arts, it's time you do! Housed in the former Willson Safety Goggle Factory, the GoggleWorks is a whole city block where art happens. The grounds hum with creativity! Within its walls you'll find artists at work in their studios, cool exhibits, hot glass demonstrations, and yes, classes. Spend a leisurely afternoon exploring all the center's offerings. Once you've experienced the GoggleWorks, you'll want to go back for more.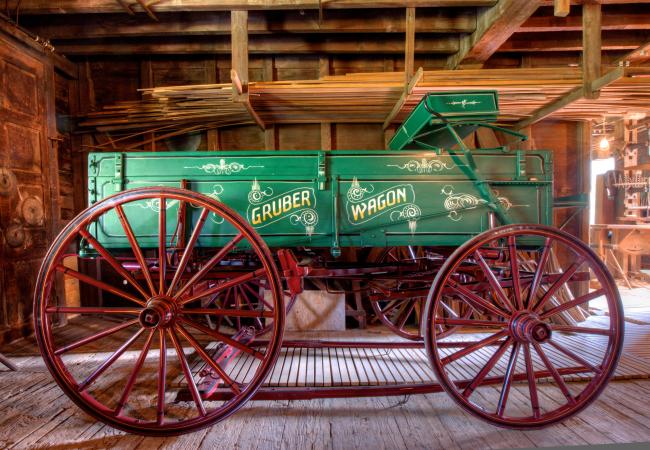 Berks County Heritage Center 
The Berks County Heritage Center is a park and historic site all rolled into one fantastic place. Walk, run or ride the trails, picnic on the grounds, wander through Wertz's Covered Bridge (watch out for bats in its rafters), pose for pictures with the colorfull Distelfink, and skip rocks and fly fish in the Tulpehocken Creek. Some of historic sites and museums located at the Heritage Center include Gruber Wagon Works, a National Historic Landmark, the C. Howard Hiester Canal Center, Melcher's Grist Mill, the Deppen Cemetery, Mildred the houseboat, and Epler's One Room School House. (Tickets are required for Gruber Wagon Works and C. Howard Canal Center) Visit the County of Berks website for seasonal programs and special events hosted throughout the year.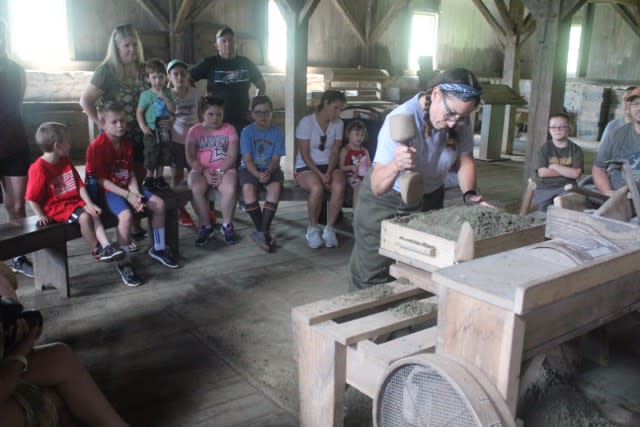 Hopewell Furnace National Historic Site
Berks County is home to Hopewell Furnace National Historic Site, one of the finest, remaining iron plantations. Guests are encouraged to make a first stop at the Visitor Center which features a small museum, audio-visual programs, and exhibits, before starting on a self-guided tour of the grounds. The site showcases the home of plantation owner, Mark Bird, the iron furnace, and buildings used by servants and workers. Hopewell operated from 1771-1883, and played an important role in the Revolutionary and Civil Wars. Along with other iron plantations, Hopewell laid the foundation for the transformation of the United States into an industrial giant. During the summer season attend living history programs and demonstrations that showcase the work and lifestyles of Hopewell community. Come fall, Hopewell's orchard brims with pesticide-free, heritage-variety apples just waiting to be picked. While admission to Hopewell is free, a charge is collected for the amount of apples picked. Hopewell is dog-friendly.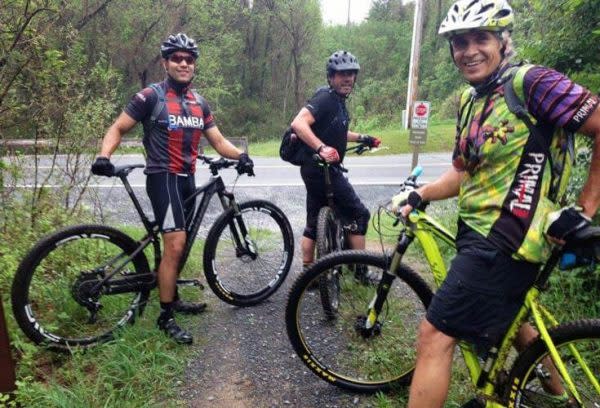 Greater Reading Trails 
It's no wonder outdoor adventurers love Pennsylvania's Americana Region. Our trails offer over 125 miles of fun and adventures. Ride our trails around lakes, through woods, and over mountainous terrain. Our mountain biking trails are so good; they earned Bronze Level Ride Center status from the International Mountain Biking Association (IMBA). And they keep getting better. Take to the road for slow, scenic excursions, uphill challenges, and fast-paced treks across Berks County. Or take a spin on our area's gravel trails. These picturesque paths intersect with local historic sites, the Schuylkill River Trail, and Union Canal Towpath. By foot, take to the the trails at Blue Marsh Lake Recreation Area for a scenic and relaxed hike, or challenge yourself on the 3-hour hike to and from the Pinnacle, part of the Appalachian Trail. Other great free hiking spots include Nolde Forest, Hopewell Furnace National Historic Site, and French Creek State Park. Be on the lookout for hawks, eagles, and other forms of wildlife that take refuge along these paths.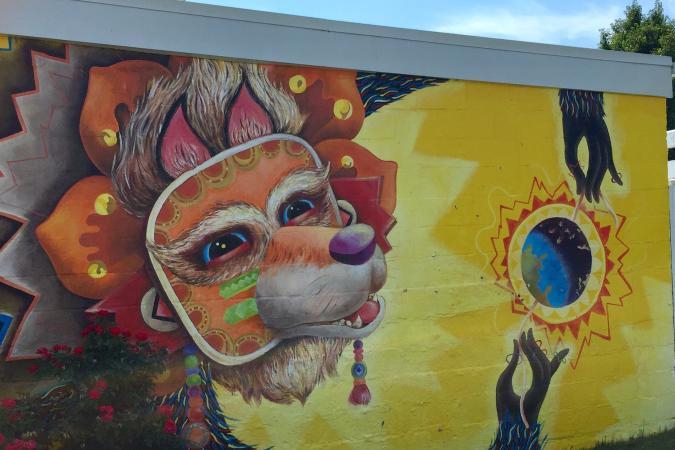 West Reading Mural Corridor
First, take in the artfully adorned shop windows lining West Reading's Penn Avenue. Then it's time to see the borough's real works of art, the West Reading Mural Corridor. Over ten years ago, under the direction of the late Dean Rohrbach, the walk began as a cluster of six murals in a one-block area. The impressive collection has grown to 45 murals, stretching over three blocks. The Mural Walk is now called Dean's Way to honor Mr. Rohrbach's vision and tenacity, and understanding of the power of public art in uniting a community. A downloadable map and information about the murals are available at Visit West Reading.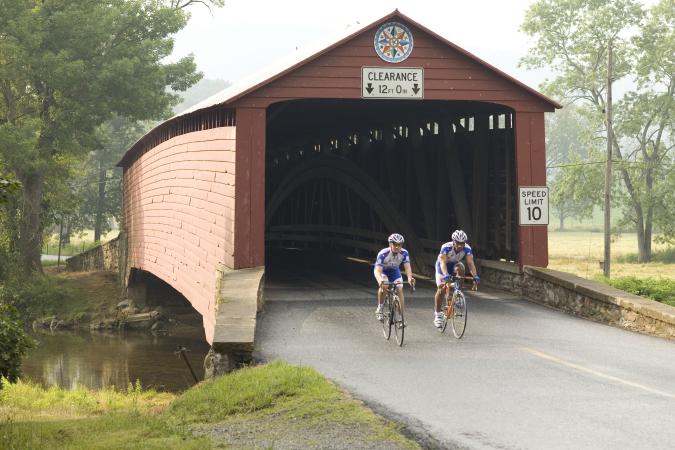 Barn Star and Covered Bridge Driving Tours
Calling all Sunday drivers. You're going to love our self-guided Covered Bridge and Hex Barn Art Tours. Imagine those who passed through these beautiful covered structures as you follow the Covered Bridge Tour, complete with the history and detailed directions to our five remaining covered bridges. As for our colorful barn stars, Berks County is the epicenter of these PA Dutch art form. What do they mean, and how did they come to be? Find the answers to your questions along with detailed directions to some of the most amazing barn star displays. Download the Covered Bridge Tour and Hex Barn Art Tour directly from our website. At times, the trails overlap, so play it safe and print both for a better understanding of the sights you will see along the way. Pick a sun-filled day, and hit the road in PA's Americana Region. (Our Covered Bridge and Barn Star Art Tours will be available by passport soon.)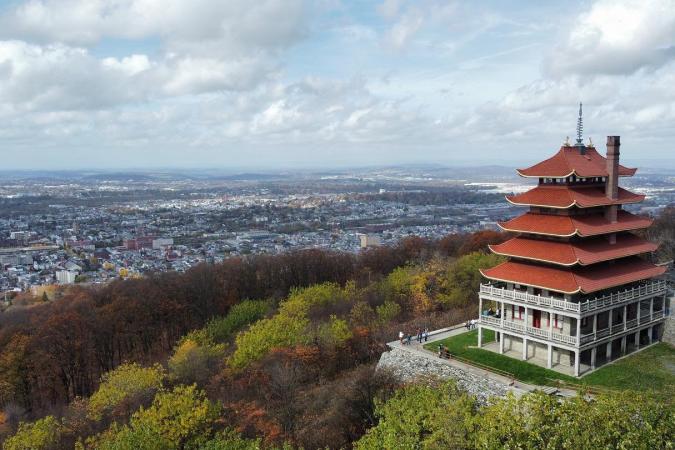 The Pagoda
When is the last time you treated yourself to a trip to the Pagoda? Reading, PA's iconic Pagoda was commissioned in 1906 by William A. Witman, Sr., to cover his stone quarry. Completed in 1908, the Pagoda was intended to be a luxury resort atop Mt. Penn but never opened due to bank foreclosure and the denial of a liquor license. Now owned by the City of Reading, the structure is believed to be the only pagoda in North America and the only pagoda in the world with a fireplace and chimney. While the interior of the building is closed for repairs, you can still catch breathtaking views of the region from the Pagoda's grounds from dawn to dusk daily. Be sure to visit soon!