Photo credit: @louie_thesheepadoo
There's no need to leave your canine pals behind when you're out and about in Pennsylvania's Americana Region. Berks County offers plenty of places for you and your four-legged family members to enjoy together. Check out our favorite ways to spend dog-happy days across the area. 
With temperatures on the rise, it's the perfect time to explore new spots to hang with your pup. Read on to learn about dog-friendly activities in Berks County.
 
Blue Marsh Recreation Area

Photo credit: @aquaompaddle
Located in Reading, Blue Marsh Lake Recreation Area provides lots of outdoor adventures for you and your dog. The rec area's multi-use hiking trails are wonderful for long walks. Well-behaved, voice-managed pets can be off-leash on the trails; however, if someone asks you to leash your dog, please do so. Following an exhilarating trek, your pup can cool off with a romp in the water at Blue Marsh's unofficial "Dog Beach." To access the dog-safe swim area, park at the Spilling Basin and hike the main multi-use trail to the dog beach. (A word of warning, dogs are not allowed on the swim beach (human), adjacent picnic areas, or boat beaches.) As expected, when visiting any recreation areas, pet parents are asked to control, attend, and leash their dogs. Proper cleanup and disposal of their waste are expected too.
 
"Bring Your Dog to the Park"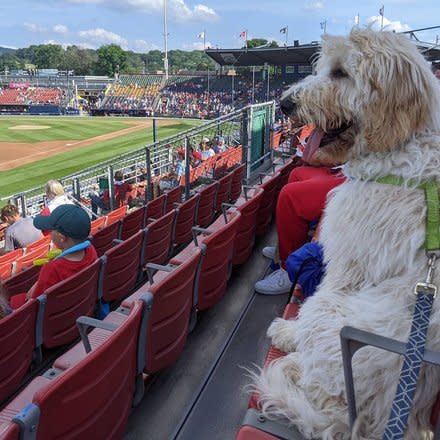 Photo credit: @fightins
The Fightin' Phils invite you to "Bring your Dog to the Park" on one or all of five nights at FirstEnergy Stadium. The Phils collaborate with Humane Pennsylvania to host the dog-friendly games on select dates throughout the season.
Dog tickets are available for just $5, in addition to the paying human's ticket, and provide pups with their own seat. After all, you want them to have a great view of the game. Humane Pennsylvania and Pet Supplies Plus will have information tables set up in the Tompkins Bank Plaza at all Bark in the Park games. You and your dog(s) can enjoy America's favorite pastime while participating in a good cause.  
The R-Phils will have drinking water in multiple areas, as well as a separate space for pets to do their business. Enjoy an evening at America's Classic Ballpark with your best friend and make memories that will last a lifetime!
Dogs & Brews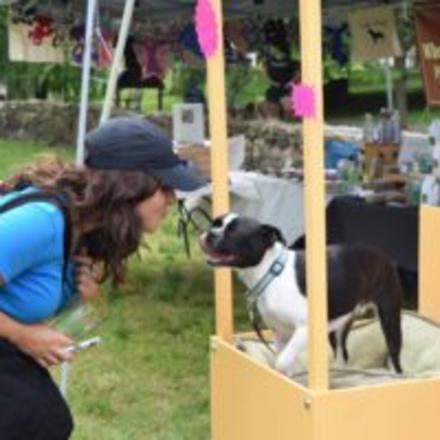 Photo Credit: Reading Public Museum
The Reading Public Museum's Arboretum offers many acres of natural beauty for you and your pet to enjoy on walks year-round. But, as summer approaches, mark your calendar and head to the museum on the Sunday of Memorial Day Weekend for the annual Dog & Brews Event. (Sunday, May 28 from 12-4 pm).
Mingle with like-minded dog lovers as you peruse the goods of vendors, sample craft beers and taste the offerings of assorted food trucks. Purchase tickets for the day ahead of time by contacting the RPM. 
Dog Parks and Trails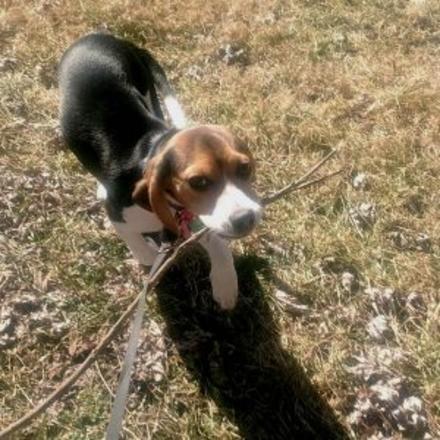 Sometimes, a dog just needs to run with other dogs. Thankfully, Berks County offers two free dog parks, Danielle Ruiz-Murphy Center for Animal Welfare in Birdsboro and Jim Dietrich Park in Muhlenberg. Both are open seven days a week during daylight hours. Danielle Ruiz-Murphy limits visitors to three dogs per handler, while Jim Dietrich limits visitors to two dogs. Both parks require dogs to be licensed, with rabies tags, and rescue information. Owners must remain with their dogs within fenced areas at all times.
In addition to the trails at Blue Marsh Recreation Area, French Creek State Park welcomes you and your pup in designated day areas and camping sites. The park's neighbor, Hopewell Furnace National Historic Site, allows dogs to accompany you as you explore the historic iron plantation. Nolde Forest organizes monthly guided dog walks, a fun way to meet other pet families and hike as a group. 

Be sure to stay up-to-date on the newest dog-friendly activities around Berks County via our events page, or contact us today!