Picture this: It's Wednesday. The clock strikes 5:00 p.m., and you're out the door, running to your car to get home from work. You've been thinking of your pillow since you got up this morning and are starving for dinner. There's only a car ride left between you, your couch, and your favorite TV show. Just two more days, you think to yourself. You've made it past hump day and dream of the weekend ahead. So many plans! But hold on! There are plenty of things to do in Berks County during the week that can be enjoyed after work- no need to run to your couch. Stop living the same day on repeat and switch it up. Curious? Check it out:
 
Just because it isn't Friday or Saturday night doesn't mean you can't enjoy a nice dinner at your favorite restaurant, or better yet, one you've been dying to try. Plus, lots of eateries offer mid-week specials. Another plus, it won't be as busy as the weekend, so you won't have to wait! 
@judysoncherry
Have a friends' night out during the week and hop on our BrewHaHa Trail. It's a great way to unwind after a long day at work while staying in touch with your friends. If you aren't familiar with our BrewHaHa Trail, it is a mobile exclusive passport that provides a collection of local breweries, pubs, and wineries. Some of our Pass participants offer deals and discounts to redeem during your visit. When you check in at an Experience Pass location, you collect points that can be redeemed for prizes and drawings.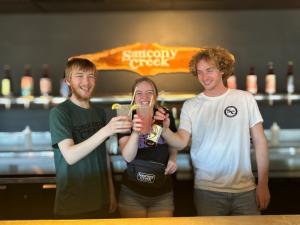 @sauconybeer
The best way to relax while still getting out of the house - go to the movies! Berks County has multiple movie options, each with its own unique qualities. Enjoy the immersive experience of our local IMAX, the art and independent films shown at the GoggleWorks, and the old cinema house feel of the Main Street theatres.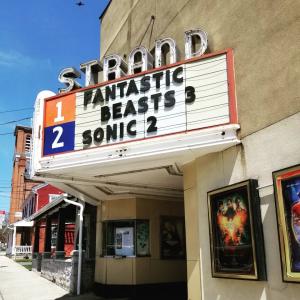 @colinjwarnock
 
Berks County is full of live entertainment throughout the week. Santander Arena and Performing Arts Center always have an event going on. Grab your tickets and head to your favorite shows. Or, support local musicians and artists performing in our area. Many local musicians play at our restaurants, so you can elevate your dining experience.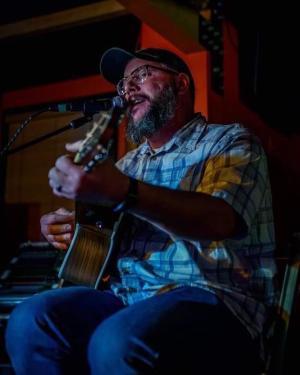 @sauconybeer
 
Get some evening exercise while walking around the main streets of Berks County. Take the kids to get ice cream just because. Sometimes, you don't need an excuse to buy ice cream. Stop in to say hello to your favorite business owners and support the local community while you're out!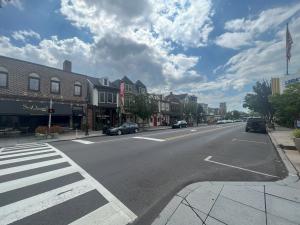 During the Day
We know that not everyone has the same Saturday & Sunday weekend. The following list is for our friends that have off during the week:
The Goggleworks and other organizations in Berks County are always offering a variety of classes to take advantage of. This is a great way to meet new people and get out during the week.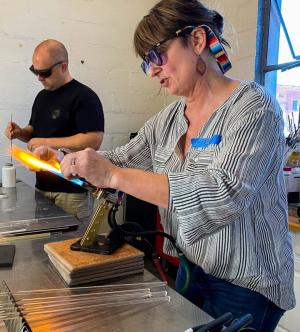 @goggleworks
We mentioned Berks County is full of entertainment but we're also known for having lots of great art exhibits and installations. Just taking a walk will practically guarantee an encounter with some form of art. Whether you go for a walk through Downtown Reading to see a variety of murals, or visit one of our many galleries, you won't have a hard time appreciating the arts here.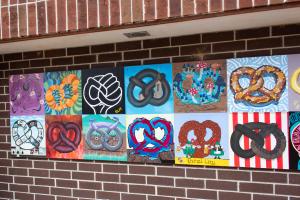 You may think of the Reading Public Museum when you think of museums in Berks County, but did you know Pennsylvania's Americana Region has many different museums and historical centers? Explore the arboretum at the Reading Public Museum and discover all of the history and culture of the area.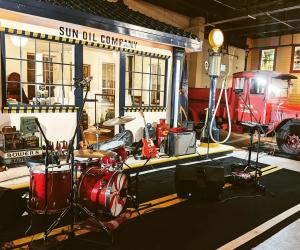 @boyertown_museum
 
Berks County has several different railroads, each offering a different and fun experience. While these are popular on the weekends, they are just as much fun during the week. Avoid the crowds and grab your tickets now!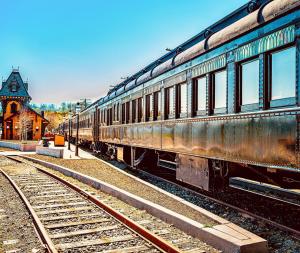 @berkscountyviews
Now that you have some ideas on how to spend your time during the week, there's no excuse to stay home after work. Look forward to each day of your life, not just the weekend! How do you like to spend an evening after work? Be sure to share your photos with us using #VisitPaAmericana.