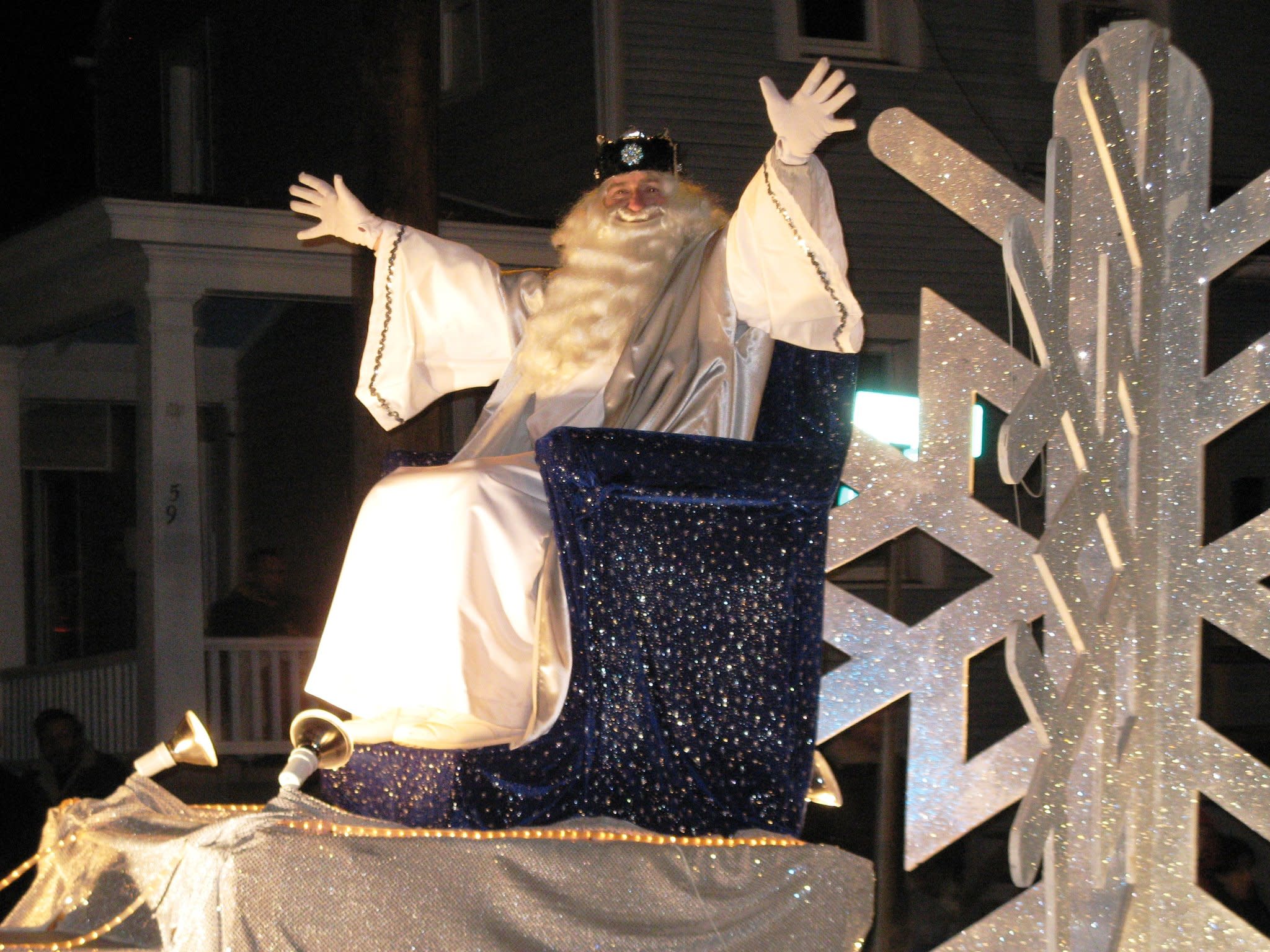 When you look for fall traditions of Berks County, one stands out as particularly memorable: the King Frost parade in Hamburg. Now in its 56th year, King Frost stands as a testament to the sense of community that can be found in a town in the heart of Pennsylvania Americana Region.
What Is the King Frost Parade?
The King Frost parade acts as both a Harvest and Homecoming Parade. In truth, depending on the date and the weather the parade, the parade can also serve as a Halloween celebration. For many people, King Frost is THE parade of the area. With a Christmas float on display too. Kids "OOH" and "AWE" at the festivities, and many participants toss and hand out candy to the delight of attendees young and old.
The Traditions
King Frost is a community event. Parade participants include local non-profits, businesses, bands, Scout troops, the high school homecoming king and queen, even Miss Pennsylvania! The Philly Phanatic has also been known to make a cameo or two!
The parade opens with King Frost himself, usually sitting atop a throne on a float. Groups prepare for months in advance to get their floats, choreography, bands and acts ready to show off to attendees. The people of Hamburg take their participation seriously.
"The King Frost parade is a great time for the residents of Hamburg to let loose and come together as a community while celebrating the winter season," says Dale Bond, Hamburg resident of 20 years. "I moved out of the area for a couple years just after college, but coming back to town and seeing the excitement and sense of community that comes with the parade brings back memories of when I would go as a kid."
Where Does It Take Place?
The parade sets up on various side streets and culminates on the north side of 4th Street in Hamburg, PA. Parade goers line the sidewalks hours ahead of time, and parking becomes a hot commodity as people pack the town. In previous years, attendance has been measured at over 20,000 people. "It gets incredibly busy," says Bond. "My husband and I get our parking spots and stake out seats the morning of the parade. It's just what you have to do."
When Is It Happening This Year?
The annual parade takes place on the last Saturday of October at 7 pm. This year, the parade falls on October 26th. on the 26th. For information about the parade, parking and a list of participating groups, feel free to reach out to the event's via email at kingfrostparade@gmail.com,